An alternative to a dual FPDM conversion, a modified FPDM has been redesigned to increase the current handling capability. In stock form, an FPDM is designed to handle about 18A. These modified FPDMs has been tested to a continues 26A and short bursts of 30A. This is a good solution when upgrading to a pair of higher capacity fuel pumps (i.e. Ford GT, SVT Focus, popular 340 LPH pumps). Designed for '99-'04 Ford Mustangs, but may work for other Ford applications. Contact for more information.
1 Year Exchange Warranty!
Only 129.95! (Payment via Zelle to shop @ black306.com; excluding spaces)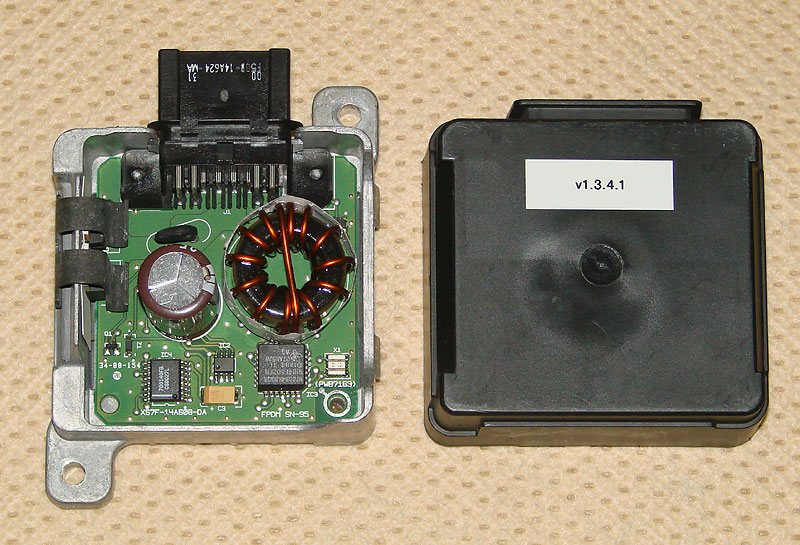 Modified FPDM & Power Wire Upgrade Kit

A power wire upgrade is highly recommended when installing a modified FPDM. Capable of supplying a continuous 30A load. Includes a weather resistant fuse holder, 30A mini fuse, 15′ of 10ga wire, and terminals. Designed to be installed on the engine bay fuse panel main power stud. Ring terminal, fuse holder, relay, other terminals, and instructions. Main power circuit features soldered joints and sealed with premium shrink tubing. UPDATE (November 2023): Ford has discontinued the parts needed to make power wire kits in a manner that prevents cutting factory wires. Unfortunately, they can no longer be offered on a regular basis and have been discontinued.